Our collection
The Dowse Art Museum has a significant public art collection with over 3,500 items. It's best known for New Zealand studio craft with one of the largest collections of this type in Aotearoa.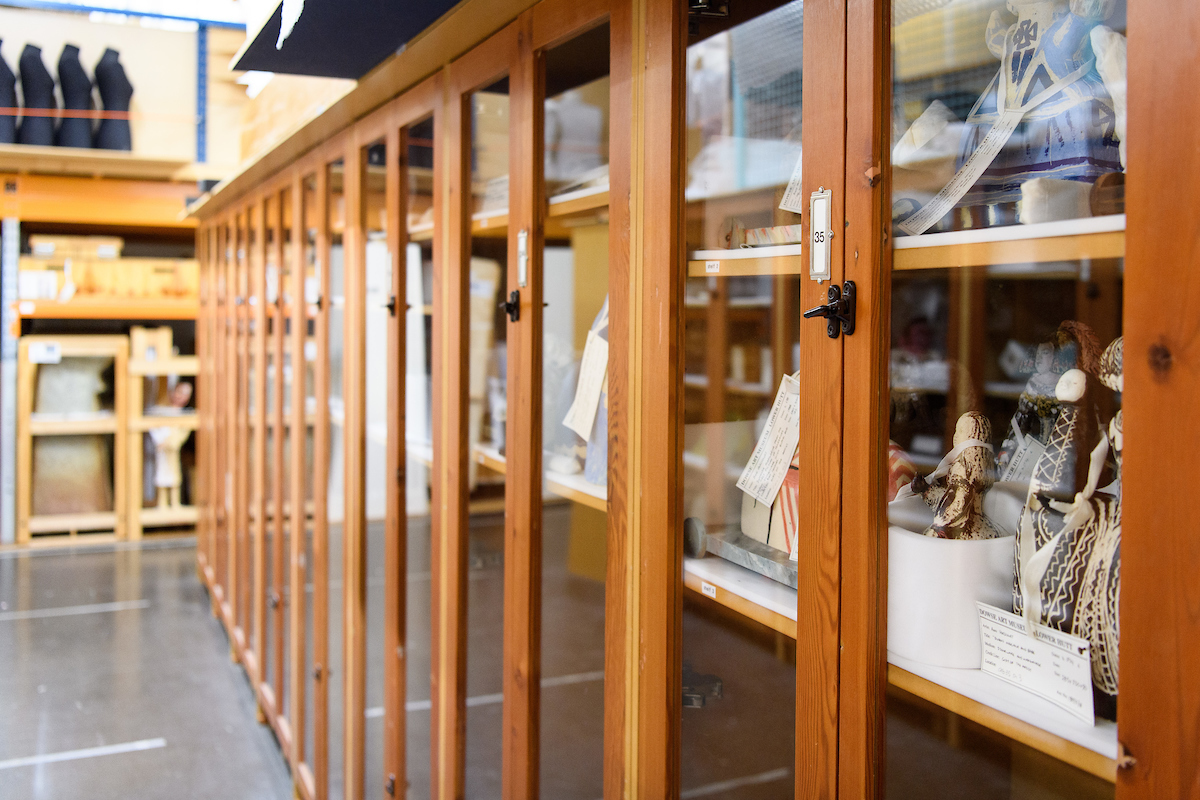 The collection was begun by The Hutt Art Society with a gift of 70 paintings. These paintings remain the foundation of the collection. David Millar, the first Director of The Dowse, added New Zealand ceramics, textiles, weaving and paintings to the collection. With London's Victoria and Albert Museum collection in mind, Millar purchased The Dowse's first ceramic item, Mirek Smisek's Salt Glazed Branch Pot, in 1972.
The Friends of The Dowse was formed in 1972 and its members have been a valuable support to the institution ever since. The Friends have been influential in purchasing and commissioning work for the collection including Rangi Hetet's Poupou, gifted for The Dowse's fifth birthday and Toss Woollaston's Port Nicholson from Korokoro.
The Dowse collection predominantly features New Zealand makers from the early 20th century through to the present time, with a particular focus on contemporary artists' practice. The strengths of the collection include more than 700 ceramic works, close to 800 photographs, over 300 jewellery pieces and more than 200 textile works.
The Dowse continues to add to the collection through purchase, as well as receiving donations or bequests. We acquire artworks by significant contemporary artists that build on the collection strengths and expand its breadth and diversity. In recent years, we have put a particular emphasis on collecting work by wahine Māori artists, who have been historically underrepresented in Aotearoa public art collections.