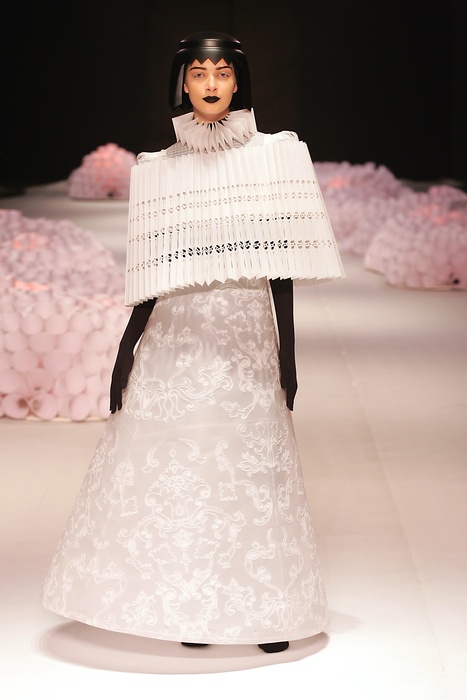 In celebration of TheNewDowse's first birthday and 'Paper Anniversary', we are delighted to showcase an artist whose creative genius can transform a humble sheet of paper into the most extraordinary object of wonder.
We are proud to introduce the celebrated Brazilian designer Jum Nakao to New Zealand audiences, as part of the 2008 New Zealand International Festival of the Arts. Nakao shot to international fame in 2004 following his dramatic presentation of A Costura do Invisivel (Sewing the Invisible), a theatrical catwalk show of intricate paper dresses.
These dresses caused a sensation at São Paulo fashion week, catapulting him onto the world's fashion stage, where his creativity continues to push the boundaries between fashion and art.
The exhibition draws on Nakao's outstanding collection of paper haute couture, large-scale sculptural paper forms, moving image catwalk footage and luminous photographs by his collaborator, Sandra Bordin.
Entry to the exhibition is free, and visitors are also encouraged to design their own paper dress and add it to the gallery wall.