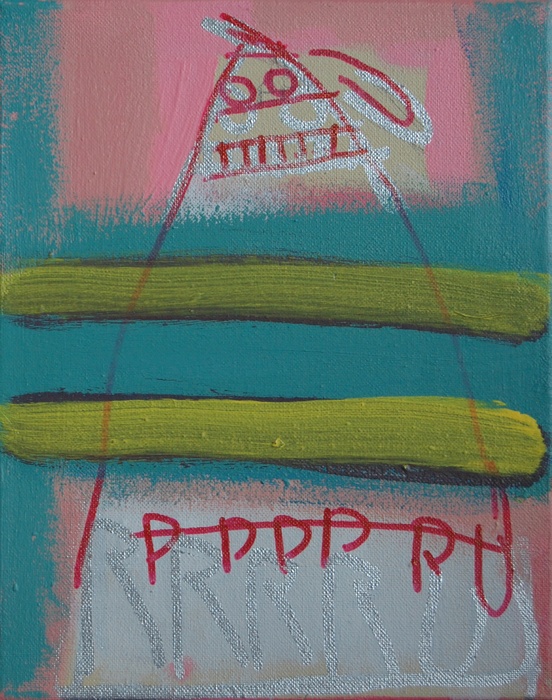 Iconic Wellington playwright, author, performer, and curator, Jo Randerson, has now thrown open the doors to outsider art, in her latest exhibition. Offering a welcome breath of fresh air, My House Surrounded by a Thousand Suns, is a showcase of vibrant, intense artworks from outstanding artists with experiences of mental illness and intellectual disability.
Inspired by her recent trip to Belgium's Guislain Museum which contained a fantastic array of work by artists with alternative mental states, Randerson received a New Zealand Mental Health Media Grant to present a show that celebrates individuality, eccentricity & human diversity.
"I identify strongly with the outsider artist community," Jo says. "The freedom of expression, their confident and idiosyncratic voices, and the honest, uncensored nature of the work is what I believe all art should be. Working with the artists to present this exhibition has been very inspiring and liberating for my own work. I hope that everyone who sees the exhibition will be similarly inspired."
The exhibition includes works by 15 celebrated New Zealand outsider artists such as; Amy Szostak, painter, singer and serious A-Ha fan, the much-loved and prolific Dunedin-based artist, the late Ernie Peach, Penny Taylor (her colourful works always refer to her home and the sun, and it is after her work that this exhibition takes its title), and well-known Wellington artist Martin Thompson, whose geometric works have received international acclaim.
"This exhibition is an example of the extraordinary role creativity plays in transforming lives. The artworks featured are outstanding in their own right, and also provide an insight into 35 amazing minds. TheNewDowse has a long history of showcasing and celebrating creativity from all sectors of the community, and when Jo came to us with a proposal to show her exhibition here, we were delighted - it very much felt like this was the right home for it." Claire Regnault, Concept Development Manager, TheNewDowse.