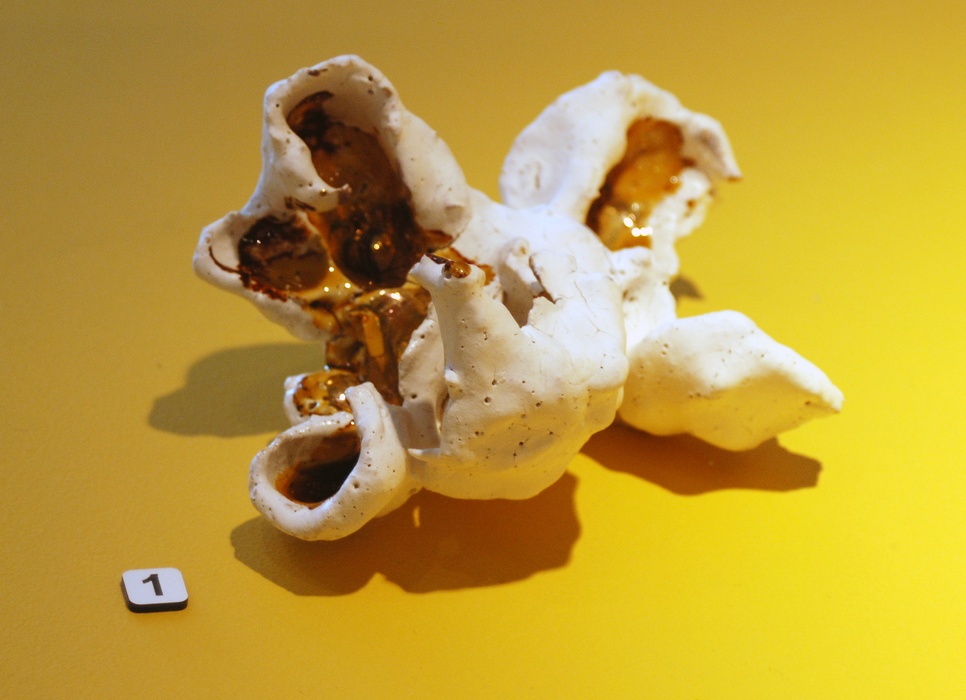 Celebrity portraits, dysfunctional families and candy-coloured popcorn feature in this quirky exhibition of ceramic works based on The Dowse's renowned collection.
Unlocking the ceramist's studio, The Magic of Mud, explores the creative processes of nine established New Zealand artists including Paul Rayner, Robert Rapson, Madeleine Child, Ann Verdcourt, Raewyn Atkinson, Bronwynne Cornish, Jim Cooper, Richard Parker & Janet Green.
Sprinkled with video footage of artists-at-work and revealing Q & As, the exhibition invites visitors into these artists' artistic dens to study their whimsical, frenzied, playful and often collaborative working styles.
The Magic of Mud is curated by Jaqui Knowles, the second Blumhardt Curatorial Intern.