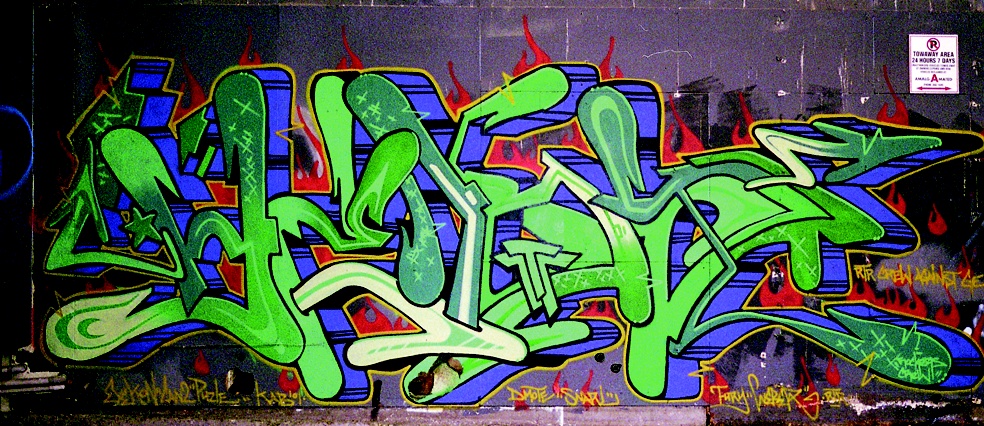 This groundbreaking exhibition was developed by the Dowse in collaboration with senior members of the Hip Hop community - DLT (Darryl Thomson), former member of the Upper Hutt Posse, and Doug and Joella Wright, organisers of Wellington's Body Rock festival, and filmmaker Chris Graham, aka Science.
The exhibition presented the stories of people within Hip Hop – their attitudes, values and experiences in their own words. As such we deliberately avoided 'museum-ifying' youth culture, with no objects-in-glass-cases in the traditional sense and no 'museum narrator'.
The exhibition featured large-scale graf murals, photographs, three commissioned DVD programmes and powerful graphics, which combined first person text with images. While there was a level of suspicion surrounding a museum exhibition on a marginal culture, the exhibition has been widely hailed within the hip-hop community as a true reflection of hip hop values. Respect toured Aotearoa New Zealand for two years.