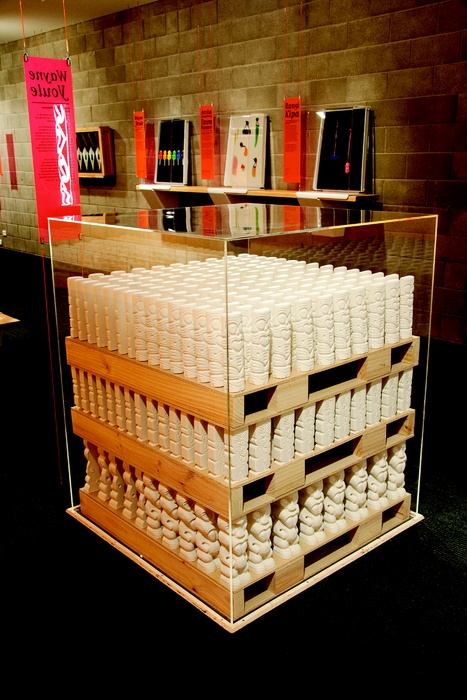 An exploration of artworks made by Māori artists who utilise plastic and other synthetic materials.
What happens when man-made products replace the customary organic materials used in Māori art? The artists in this exhibition transcend notions of 'tradition' to invest their art with renewed meaning for a changing urban and global environment.
Curated by Reuben Friend, the 2008 Blumhardt Curatorial Intern.