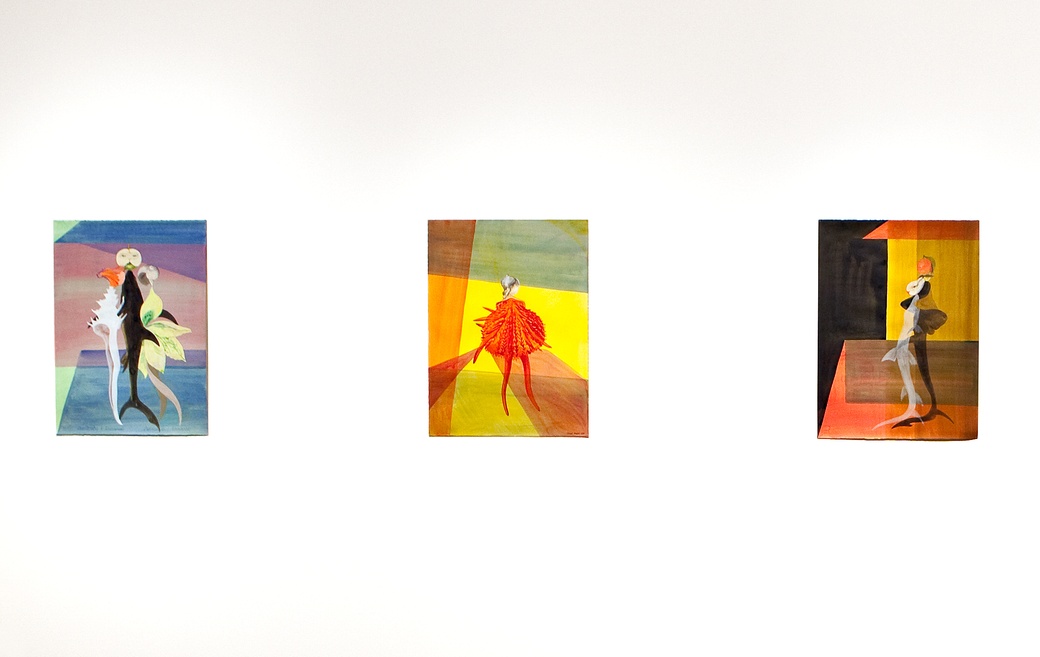 A contemporary take on watercolour. Watercolour has become synonymous with cloyingly sentimental depictions of colonial landscapes, cottage gardens and softly modelled portraits and seemed destined to be locked in the classrooms and studios of the hobby artist.

But in Liquid Dreams, opening 19 June at TheNewDowse, six New Zealand painters revitalise the medium for the 21st century. Kushana Bush, Linden Simmons, Michael Harrison, Kristy Gorman, Brendon Wilkinson, and Julian Hooper represent a new breed of artist who not only extend watercolour and other water-based media out of the realms of nostalgia and cliché, but add a metaphorical hard-edged twist.
'Liquid Dreams provides a contemporary take on a centuries old European tradition,' says guest curator Karl Chitham, "The six artists represent a renewed freedom in the use of watermedia."