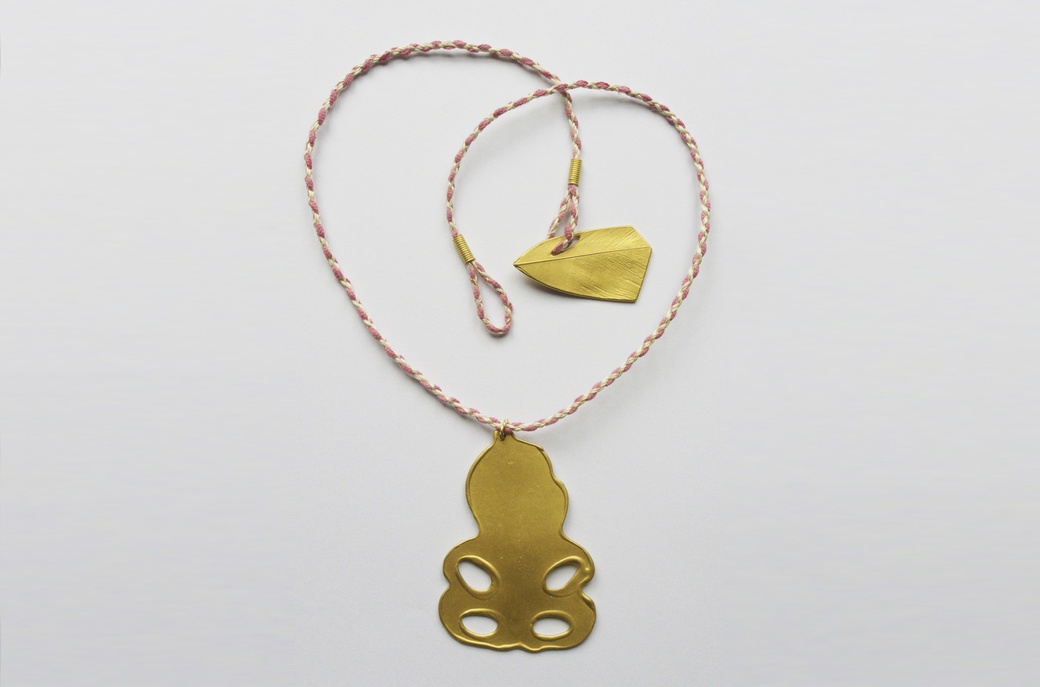 Whakapaipai means to 'make beautiful, to adorn'. Whakapai, meaning to revise, to improve, to bless, to set as in a table and strengthens these ideas to a core Māori value—taonga tuku iho, to pass to the generations that follow.
The function of these works is made clear in the term pepeha, meaning to announce, distinguish, identify and locate. Whakapaipai—Jewellery as Pepeha, therefore, is located in whakapapa (genealogies), in whenua (the land), in the legacies of belonging, of sustenance, and in the spirit of continuum—taonga tuku iho.
Areta Wilkinson descends from Te Hapū o Ngāti Wheke and Ngāti Irakehu, sub-tribes of Ngāi Tahu, Ngāti Mamoe and Waitaha—the principal Māori tribes of Te Waipounamu (the South Island of New Zealand). In this exhibition, the artist translates the enduring knowledge of this heritage into a modern Māori worldview.
The contemporary adornments make an unexpected response to a series of silver bromide photograms and cyanotypes. These imaging processes produce negative silhouettes that record the space around an object. The resulting images reflect the spirit of taonga tūturu o Te Waipounamu (treasured historical objects of the South Island) that have touched the photosensitive paper and been exposed to light. A negative shadow of the object is achieved and a sense of 'memory' of and about the object is suggested. The artworks lift easily into the context of this time; of light and promise—taonga that are treasured, reviewed, and set forth as the artist's personal journey of return. This work, Whakapaipai—Jewellery as Pepeha, is the vessel that carries these ideas forward.
——Moana Tipa
In association with The National