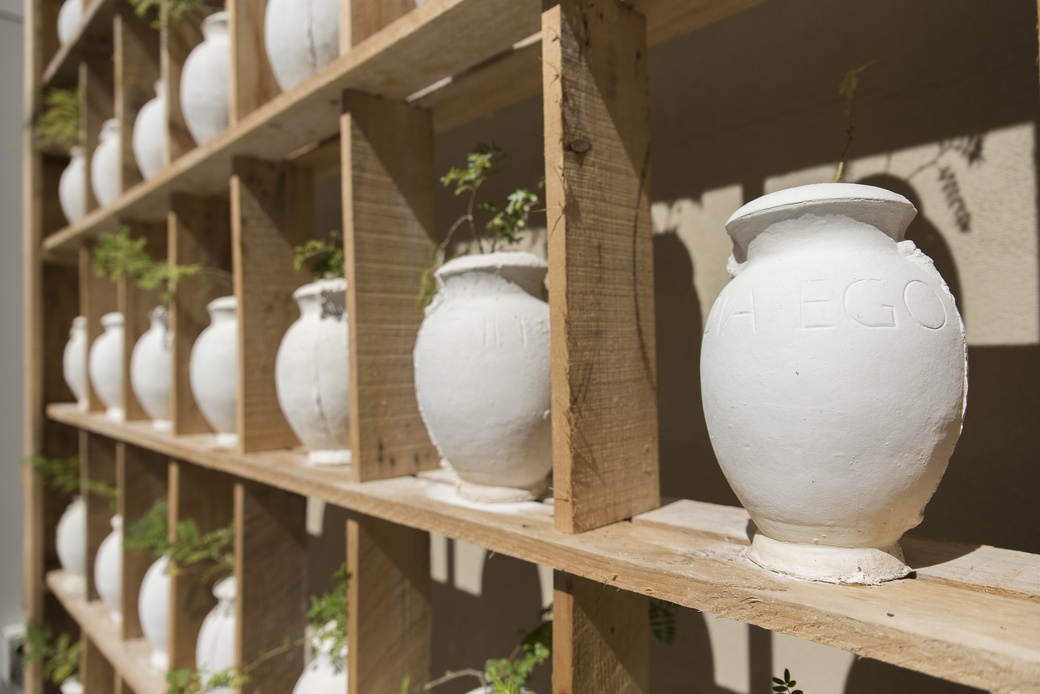 I Too Am in Paradise is a series of unfired clay urns, each bearing the phrase "Et in Arcadia ego" and containing a young kowhai ngutukaka (kakabeak) plant.
Using the title of this renowned seventeenth century Nicolas Poussin painting, the words act as a momento mori, or a reminder of our mortality. I Too Am in Paradise is a living sculpture and will undergo an organic process while installed in The Dowse open air courtyard this summer. Depending on both the weather conditions and the type of care that the plants receive, the kowhai ngutukaka will continue to grow and the unfired porcelain clay will gradually decay.
Kowhai ngutukaka plants are found only in New Zealand and both of the two species that exist are threatened with extinction. They were originally used by Māori for gifting and trade and as these urns naturally degrade, the plants will be gifted to people in the community who would like to participate in the recovery of kowhai ngutukaka.
—
Raewyn Atkinson is a ceramic artist currently based in Wellington, New Zealand. Her involvement with clay spans over 25 years, during which time she has exhibited widely both nationally and internationally, and received numerous Creative New Zealand grants and awards including the Norsewear Art Award in 2003 and the Portage Ceramic Award in both 2003 and 2015. In 2015 she was also awarded the Juror's Prize at the Gyeonggi International Ceramics Biennale in South Korea. Atkinson is represented by Bowen Galleries and her tableware is available at Avid in Wellington.