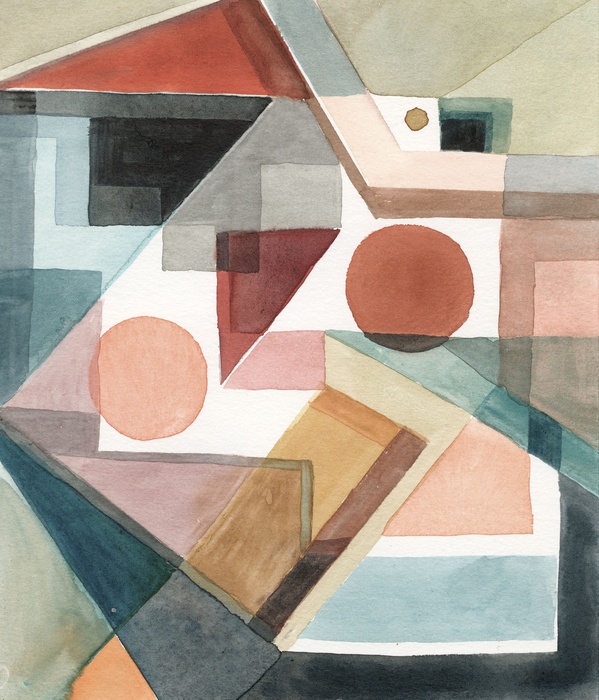 For the exhibition Social Studies, Imogen Taylor places her paintings and drawings alongside artworks from The Dowse collection that inspire her, and creates a zine that tells the story of female artists she admires. Through these activities, the artist gives us a glimpse into her relationship with abstraction, and how her commitment to it feeds her art-making practice.
Imogen's achievements as a professional painter have come from her interest in process and experimentation, balanced with intuition gained from years of studying painting histories and techniques.
Tapping into art movements such as Cubism, Imogen pushes the limits of her medium to find harmony between line, form and colour. She describes her paintings and drawings as both "pretty and ugly" and places emphasis on the power of failure, even chasing it to know when she has found success.
Combining all these elements in Social Studies, Imogen shows her artwork in a context where it can be open for us to draw from our experiences to interpret how we like, and consider how we too can learn from the past to express ourselves.
Imogen Taylor was born in Whangarei in 1985 and is currently based in Auckland. She graduated from the University of Auckland's Elam School of Fine Arts with a BFA in 2007 and a Post-Graduate Diploma of Fine Arts in 2010. She lectures at Whitecliffe College School of Art and Design and her recent exhibitions include Pocket Histories, Te Uru Waitakere Contemporary Gallery, Auckland (2018); The Open Air, Still Life, Dunedin Public Art Gallery (2017) and BODY LANGUAGE, Artspace, Auckland (2015).