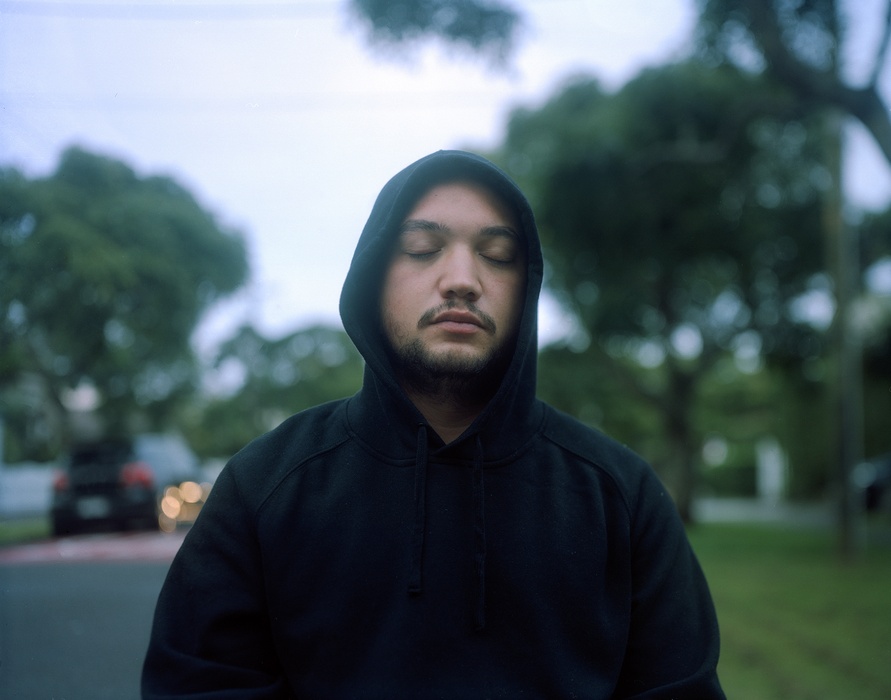 This exhibition brings together a selection of photographs collected by The Dowse since the 1980s, to consider how representation in Aotearoa New Zealand is evolving alongside changes in our society.
Ways of Being includes the work of six photographers who have used relationship building, collaboration and self-determination to delve deeper into peoples' lives and highlight diverse cultural and social perspectives. Each artist places importance on taking time to gain the trust of the people represented in their images (physically and symbolically), so their stories can be shared.
For instance, the brightly-coloured cibachrome prints of Glenn Jowitt (1955-2014), are a unique record of the changing face of Auckland, and depict peoples from across Te Moana nui a Kiwa (the Pacific) in the 1980s. Using a documentary approach, Jowitt took photographs in a quick and responsive manner, which celebrated daily routines and special events. His ability to take such images came as a result of the time he spent fostering a rapport with neighbours, elders and leaders in his neighbourhood. Through his photography he created lifelong relationships that saw him invited to our neighbouring islands too.
The studio portraits of Rebecca Swan (1968) also began when she approached members of her community to take photographs that explore gender diversity. To make this series, Assume Nothing (1995-2003), Swan interviewed and workshopped ideas for her final photographs with her participants, creating an atmosphere where each person was empowered to present themselves as strong, proud individuals.
Ngahuia Harrison (1988, Ngāpuhi, Ngātiwai) takes large format photographs that explore her iwi and hapū connection to place in Te Taitokerau (Northland). In the artist's marae, photographs take on a similar role to whakairo (carving) or tukutuku panels in their representation of tūpuna: kindling her interest in the medium's capacity "to have great histories explode out of something so still". Harrison's series E takarae ki te muri i raro mata raranga mai kaewa ki te rangi ko au ki raro whakaaro rangi ai (2017), depicts her whānau in still-life and portraits, as a response to her hapū navigating a fraught Treaty of Waitangi settlement process.
Today, the increasing presence of smart phones and social media sees the photographic image more present in our lives than ever before, affecting how we represent ourselves and others. In our post truth era, where opinions can be shaped in seconds, Ways of Being considers what can be learnt from slowing down and really looking.
The artists in Ways of Being are Andrew Ross, Bruce Connew, Glenn Jowitt, Mark Adams, Ngahuia Harrison and Rebecca Swan.
RELATED INFORMATION
Glenn Jowitt interviewed by Athol McCredie
Bruce Connew, Beyond the Pale images and Listener article
Rebbeca Swan, Assume Nothing images and information
Andrew Ross artist profile
Mark Adams speaks about his series Cook Sites
Ngahuia Harrison TEDx talk, My Many Dead Grandmothers Teach Me Stuff
IN THE MEDIA
Walking Backwards into the future, Annabella Gamboni. Regional News #96, January 22 2019
Ways of Being - reviewed, Deidra Sullivan. PhotoForum, Feb 2019