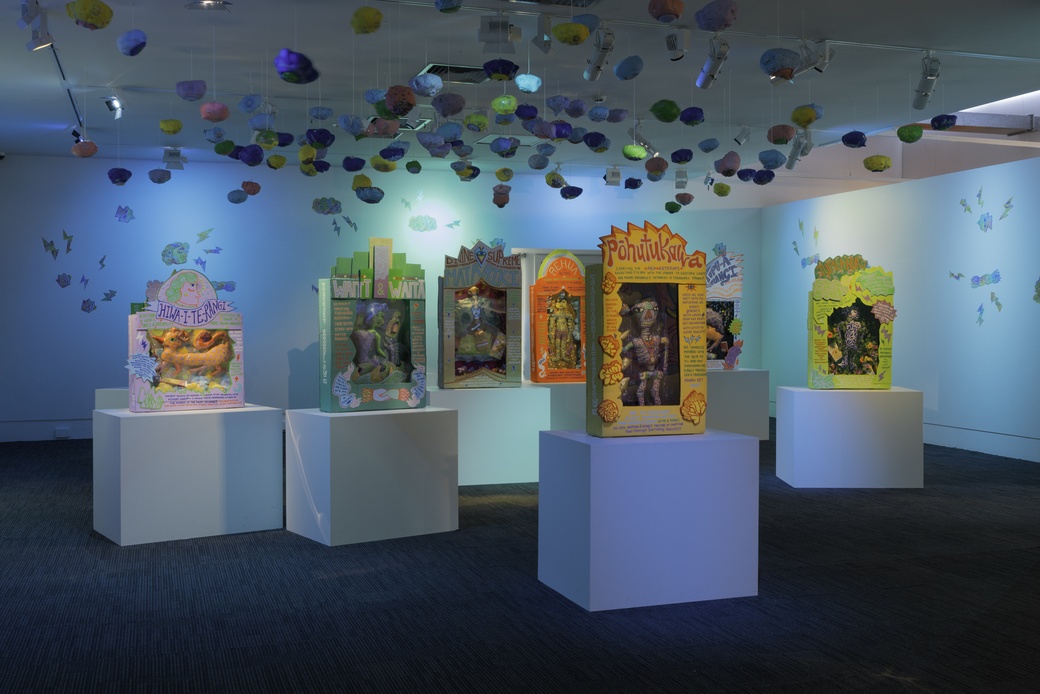 Bursting with bright colours, magical symbols and cross-cultural characters, Maiangi Waitai's art is all about exploring the mysteries of the universe.
In her newest project made especially for The Dowse, Maiangi re-imagines oral history traditions related to the Matariki constellation. Creating a superhero figure for each star, complete with its own packaging, she shows us a unique way to consider some of the ideas celebrated in Aotearoa New Zealand during the Māori New Year.
A fun, all-encompassing experience for the whole whānau, this vibrant exhibition explores empowerment, nurturing each other, generosity, gratitude, protection of culture and the environment, working together and having a positive attitude!