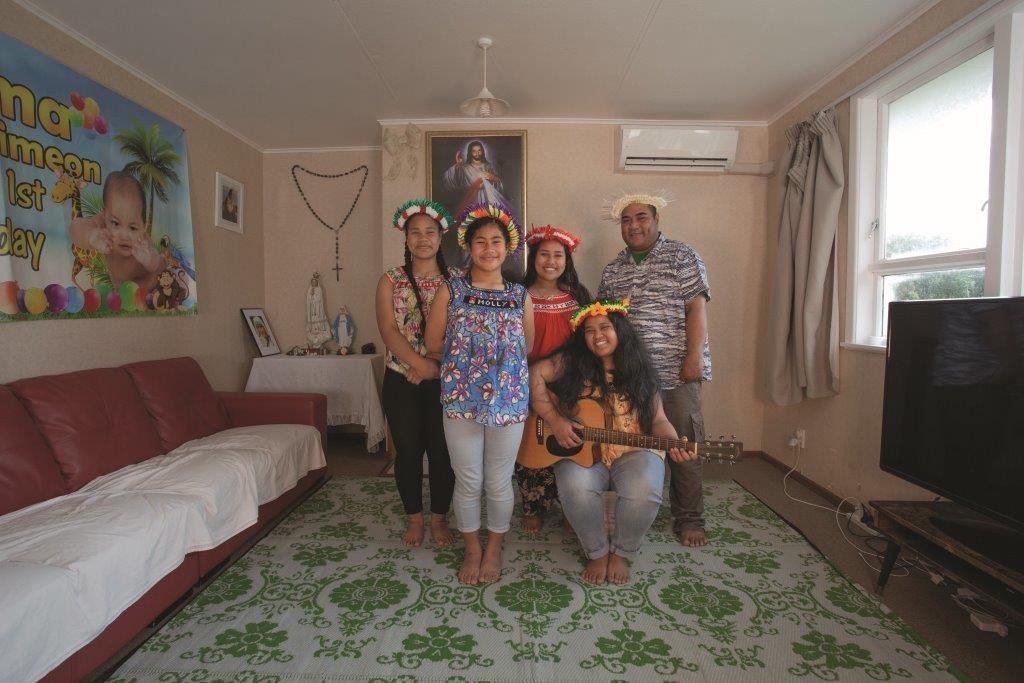 An anthem is more than simply a national hymn; it can mean any song of special importance for a particular group of people. We have many of these songs in our lives and use them to celebrate, to mourn, to show allegiance, or to support a cause.
Artist, musician and vocalist Oliva Webb has worked with five different families in Anthems of Belonging, to write songs that reflect on their feelings about place and belonging in Aotearoa New Zealand. Each of the five families, including the artist's own, has crafted their own new anthem for the project - each with different vocal qualities, musical structure and lyrics.
The singing of these anthems has been filmed in the participant's living areas, emphasising the both deeply personal and political aspects of using one's voice. Brought together in the exhibition, these songs form a collective expression of our community, acknowledging the diversity and constantly changing nature of Aotearoa.
Biography
Olivia Webb (b.1988) is an artist, musician and vocalist of Dutch-Pākehā descent, based in Tāmaki Makaurau (Auckland). Her art practice uses performance, participation, video, sound and music to give voice to silent experiences and traditions that pulse through our daily lives. Olivia's recent work explores how we listen, with exhibitions creating opportunities for audiences to develop new listening skills through workshops and group activities.
Olivia has performed and exhibited internationally as an artist and vocalist, and has studied Early music and 17th to 19th Century ensemble singing in New Zealand, France and England. She is currently completing a practice-led PhD in Art at AUT University.
This exhibition will be shown concurrently at St Paul St Gallery, Auckland.
In the media:
RNZ Standing Room Only, Olivia Webb in conversation with Lynn Freeman, Sun 1 Dec 2019
RadioActive Caffeine & Aspirin, Olivia Webb in conversation with Mark Westerby, Sat 30 Nov 2019