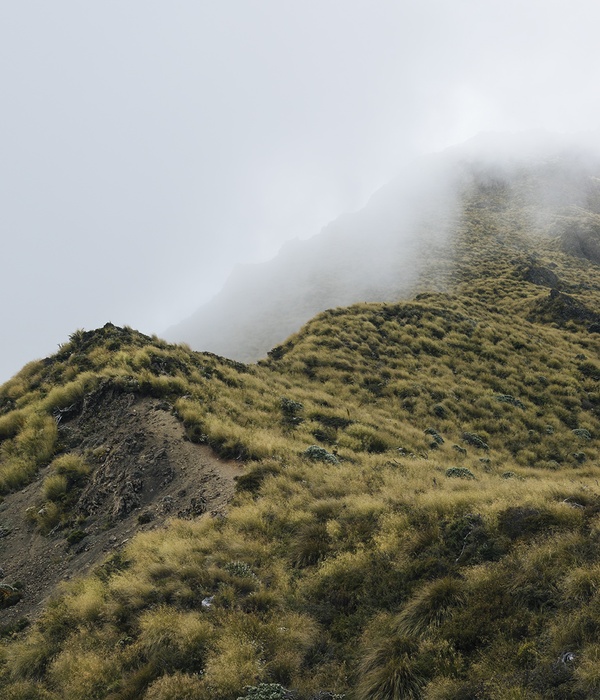 Highlighting the role of whanaungatanga, Strands brings together the work of Arapeta Ashton (Ngāti Mahuta, Ngāti Whanaunga, Ngāti Porou, Muriwhenua), Ayesha Green (Kai Tahu, Ngāti Kahungunu), Chevron Hassett (Ngāti Porou, Rongomaiwahine, Ngāti Kahungunu) and Ana Iti (Te Rarawa).
Each of these artists has recently reconnected with the whenua they are from, undertaking journeys to meet whanau, to walk up a mountain, swim in a river or Te Moana Nui a Kiwa, or return to an indigenous practice. These experiences continue to inform their art making, either directly as documentation or more poetically, contributing to their work as an ongoing process of learning.
Artist biographies
Arapeta Ashton is a takatāpui artist based in the vicinity of Te Moana Nui a Toi in Whangateau, Aotearoa. They are of Kahui Ariki whakapapa and connect to many ahikā across the motu. Through their longstanding whānau practice of whatu kākahu, Arapeta as a kaitiaki explores ways of seeing, expressing and states of being as an indigenous maker through contemporary art. Their practice has taken them internationally to research at the British Museum in England, and on to the Smithsonian Archives in Turtle Island. Arapeta is currently researching an MFA through the Elam School of Fine Arts in Tāmaki Makaurau.
Ayesha Green (Kai Tahu, Ngāti Kahungunu) is an artist based in Ōtepoti. She graduated with a Master of Fine Arts from Elam in 2013 and completed a Graduate Diploma in Museums and Cultural Heritage in 2016. Recent exhibitions include: Tuia - Southern Encounters, The Hocken Gallery (2019); Elizabeth the First, Millers O'Brien (2019); Living Portraits: Mata Raurangi, Auckland Art Gallery (2019); Two Oceans at Once, ST Paul St Gallery (2019); Māori Girl, Blue Oyster Art Project Space, (2018).
Born in 1994 Lower Hutt, Aotearoa. Chevron Hassett is an artist of Ngāti Porou, Ngāti Rongomaiwahine, Ngāti Kahungunu and Pākehā heritage. He holds a Bachelor of Design (Hons) from Massey University, Wellington (2016). In 2017, he was awarded the Nga Manu Pirere Award from Te Waka Toi/Creative New Zealand. Hassett is a multidisciplinary artist and writer who operates in a diverse variety of levels, with an attention to upholding tikanga maori and kaupapa maori within his practice and creative approach.
Ana Iti (Te Rarawa) is an artist based in Te-Whanganui-a-Tara. Often employing sculpture, video and text, the artist's recent work explores the practice of history making through shared and personal narratives, attempting to open up space for more subjective experiences and feeling.