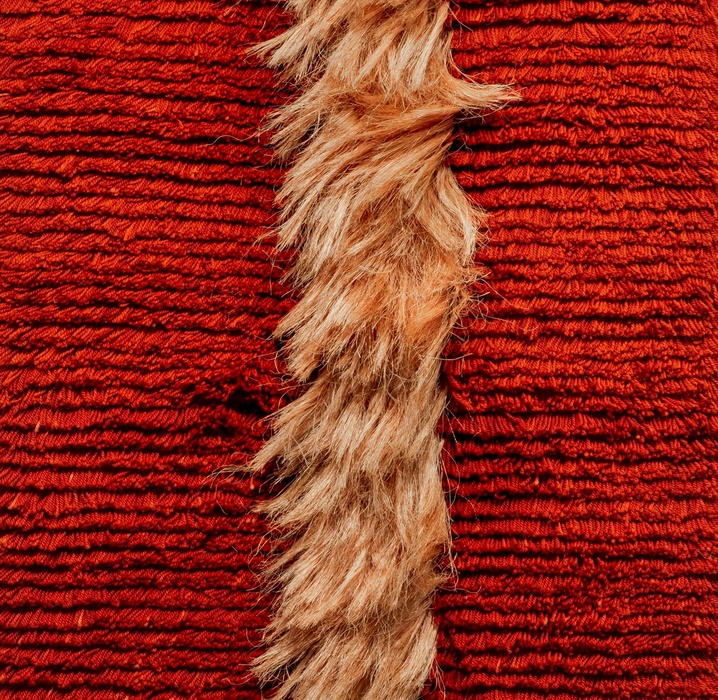 "Nomads on the Move is a tribute to the strength of her sculptural vision, and her ability to inspire others to move beyond their own boundaries" – Juliet Batten, 1987
In the 1950s, weaver Zena Abbott (1922-1993) travelled around Aotearoa New Zealand in a caravan, working as a sewing machine instructor. In 1958 she settled in Auckland and opened New Zealand's first professional handweaving studio, teaching many others to weave and selling work through craft shops and galleries across the country. Zena also contributed to the burgeoning cottage industry of the time as a founding member of the Brown's Mill craft market that was established in Durham Lane, Auckland in 1968. Later in life, Zena moved into more experimental textile art, continuing to pursue her love of natural fibres.
This exhibition, Nomads, takes as a starting point Zena's work from the 1987 exhibition Nomads on the Move, a collaborative project with the Pakuranga Arts Society Fibre Group. Zena was inspired by a documentary that she saw on the Nomad Weavers of Turkey, impressed by the way that weaving was portable, an integral part of their nomadic lives and provided shelter for people on the move. Zena invited the Pakuranga weavers to interpret this idea and exhibit their woven forms together. In Nomads, Zena's original Nomad is shown alongside a selection of her other works from The Dowse Collection and a contemporary version by artist Emma Fitts (1978-) who is similarly influenced by the innovation of Zena's fibre art practice.
IN THE MEDIA
The Dowse welcomes Spring with nature-themed exhibitions, 19 Sep 2019. Dominion Post & stuff.co.nz, Eleanor Wenman.