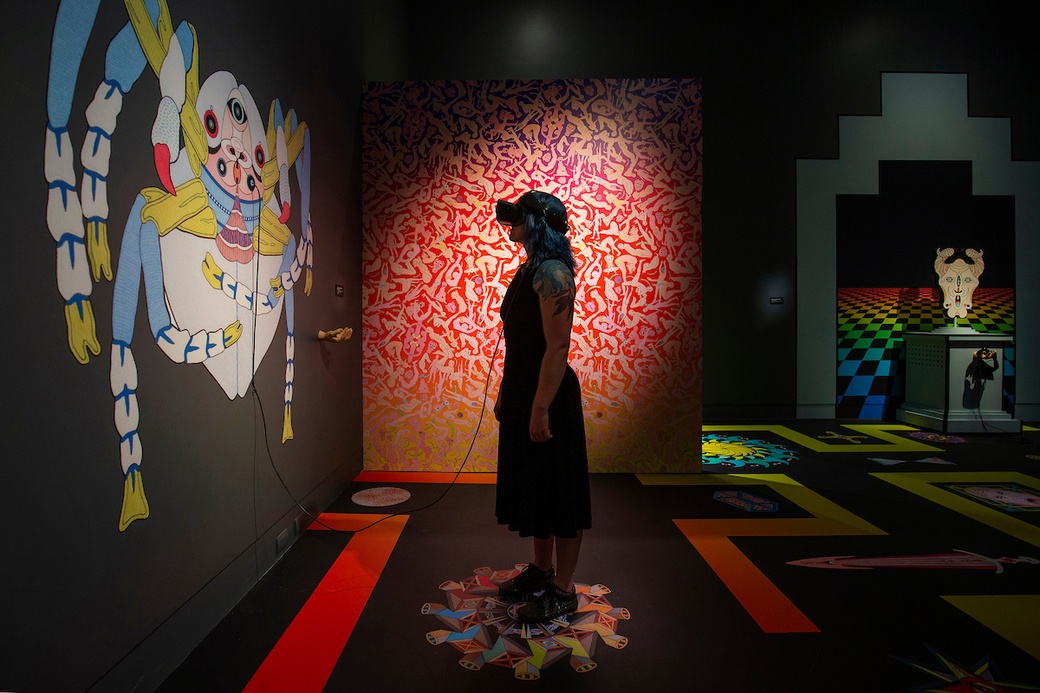 With their pioneering use of virtual reality, artists Jess Johnson and Simon Ward present a mysterious universe of alien architecture populated by humanoid clones and cryptic symbols.
Explored via a network of travellators and gateways, Terminus presents a quest, a choose-your-own adventure, inside a technological world.
Animated by Ward and enriched with input from developer Kenny Smith and sound composer Andrew Clarke, Johnson's drawings are transformed from an analogue 2-dimensional artwork into an immersive digital realm. The exhibition, re-designed specifically for The Dowse Art Museum, is a navigation of the many optical challenges and visual puzzles of the virtual space, ultimately revealing that reality is not fixed, but is both malleable and multi-dimensional.
Terminus was commissioned by the National Gallery of Australia with support provided by The Balnaves Foundation 2017-18 and is toured in Aotearoa by Tauranga Art Gallery.
This exhibition has been generously supported by DAC Group.