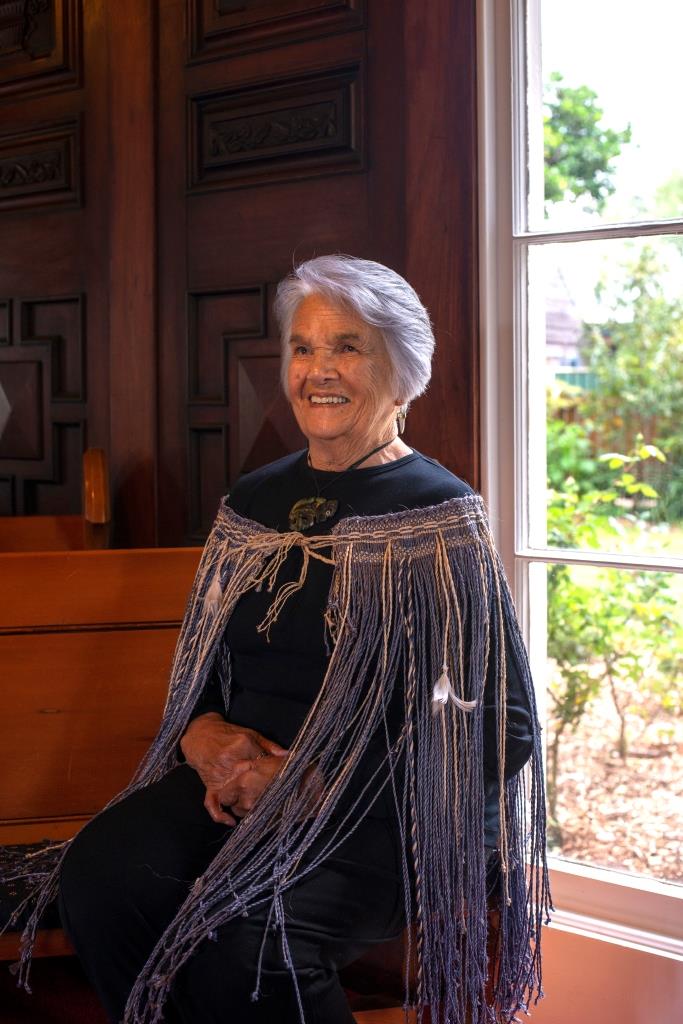 Featuring beautifully woven kākahu, whāriki, and kete, The Dowse Art Museum's latest exhibition, Whatu Manawa, celebrates the weaving of New Zealand treasure, Matekino Lawless QSM (Tainui), who marks her 92nd birthday on 18 February this year.
As the first solo exhibition for the Rotoiti-based weaver, originally shown at the Tauranga Art Gallery, Whatu Manawa honours her dedication to the art and tradition of raranga (weaving).
The exhibition includes an exquisite selection of Matekino's signature works, chosen from an impressive collection of kākahu (cloaks), whāriki (mats) and kete (baskets) created between the 1980s and today.
The detailed pieces are made from native New Zealand plants such as harakeke (flax), pīngao and kiekie and use natural dyes such as paru; demonstrating her loyalty to the traditions of her craft.
"I attribute my knowledge of weaving to my kuia (female elders) who nurtured me during my childhood. They were a major contributing factor to the skills I have acquired, and I owe my approach to the art of weaving to their teachings," says Matekino.
Karl Chitham, Director of The Dowse and curator of Whatu Manawa, says Matekino started weaving in her late 30s and was one of the earliest advocates for the reclamation of raranga and raranga whatu.
"Her work as a mentor, teacher and a weaver has had a significant influence in Aotearoa and internationally, even though she often prefers to stay out of the limelight."
"We're proud to bring Whatu Manawa to The Dowse for people in Te Awakairangi, Lower Hutt, and Wellington to experience, as part of our commitment to celebrating the amazing work of Māori artists," he says.
Receiving international acknowledgement and national recognition, Matekino was awarded the Auckland Art Museum Fellowship, the Queens Service Medal (QSM) and Creative NZ: Te Waka Toi's Kingi Ihaka Art Award and Te Waka Toi Supreme Award, Te Tohu Aroha mo Te Arikinui Dame Te Atairangikaahu. Her work is held in personal collections in Aotearoa, Europe, United Kingdom and the United States.
Whatu Manawa: Celebrating the Weaving of Matekino Lawless opens at The Dowse on 8 February 2020 and runs until 10 May 2020. The exhibition has been made possible thanks to the support of Holland Beckett.