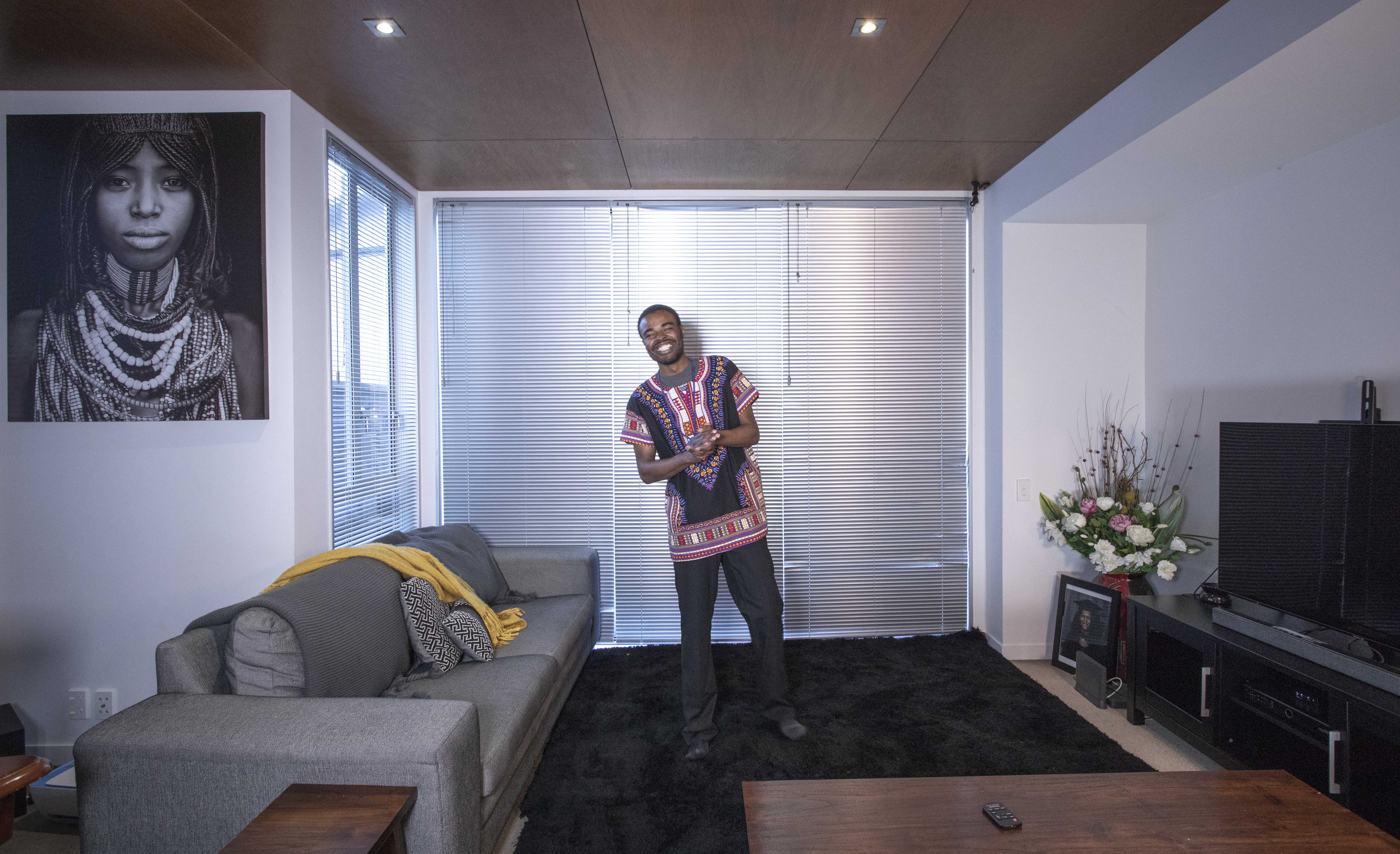 In new exhibition Anthems of Belonging, Olivia Webb has worked with five different families, from Kiribati, Zambia, Samoa, the Philippines and Netherlands, to write, perform and film songs that reflect their feelings about place and belonging.
Together, these songs form a collective expression of our community, and the constantly changing nature of Aotearoa.
Here, we ask her a four quick questions about the exhibition.
What led you to make the Anthems of Belonging?
At a time of increased migration and as the cultural fabric of countries like Aotearoa changes, I wanted to explore how we live together, how we share our home, how we must adapt to accommodate others.
National anthems are usually songs that unite people. They sing of a nation's values, history and identity. I wanted to make a work that sings of the contemporary lives of New Zealanders – songs about the multiple histories, identities, cultures, beliefs and traditions in Aotearoa. Maybe through listening to such songs we might come to understand ourselves and others in new ways.
Can you tell us a little about the families involved in this work, and what their songs are about?
The anthems reflect the lives of each of the five families involved. Each song is unique and addresses ideas significant to each family – from finding strength in diversity, the importance of family and bonds of community, religious belief and gratitude for this life, to issues of racism and the climate crisis.
What is it about sound and singing that helps you to share your ideas and concerns?
I am interested in making works that encourage listening - especially listening to those we don't often hear from. So sound and voice are like keys that can open us up to listening to others in new ways. The sung voice is an utterly unique instrument. Each voice is different and changes depending who you are communicating with. Perhaps not everyone believes they can sing, but we are all capable of song. In this artwork, music and singing are used as ways to express and give meaning to things that we might find difficult to articulate – ideas of identity, belonging, culture, and our values.
How did you feel about working with your own family on this project?
I was not prepared for how emotional it would be composing a new song with my family. Writing our song involved discussing family histories, personal stories and reciting the readings from my parents wedding. Through the composition exercises we shared our habits and routines that would usually be done without explanation, their significance and value expressed in the doing. Little acts such as bringing someone a cup of tea in the morning because you love and care for them. Saying that last part out loud - understanding why we do the things we do - meant there were always beating hearts in the artwork.