Imagination Playground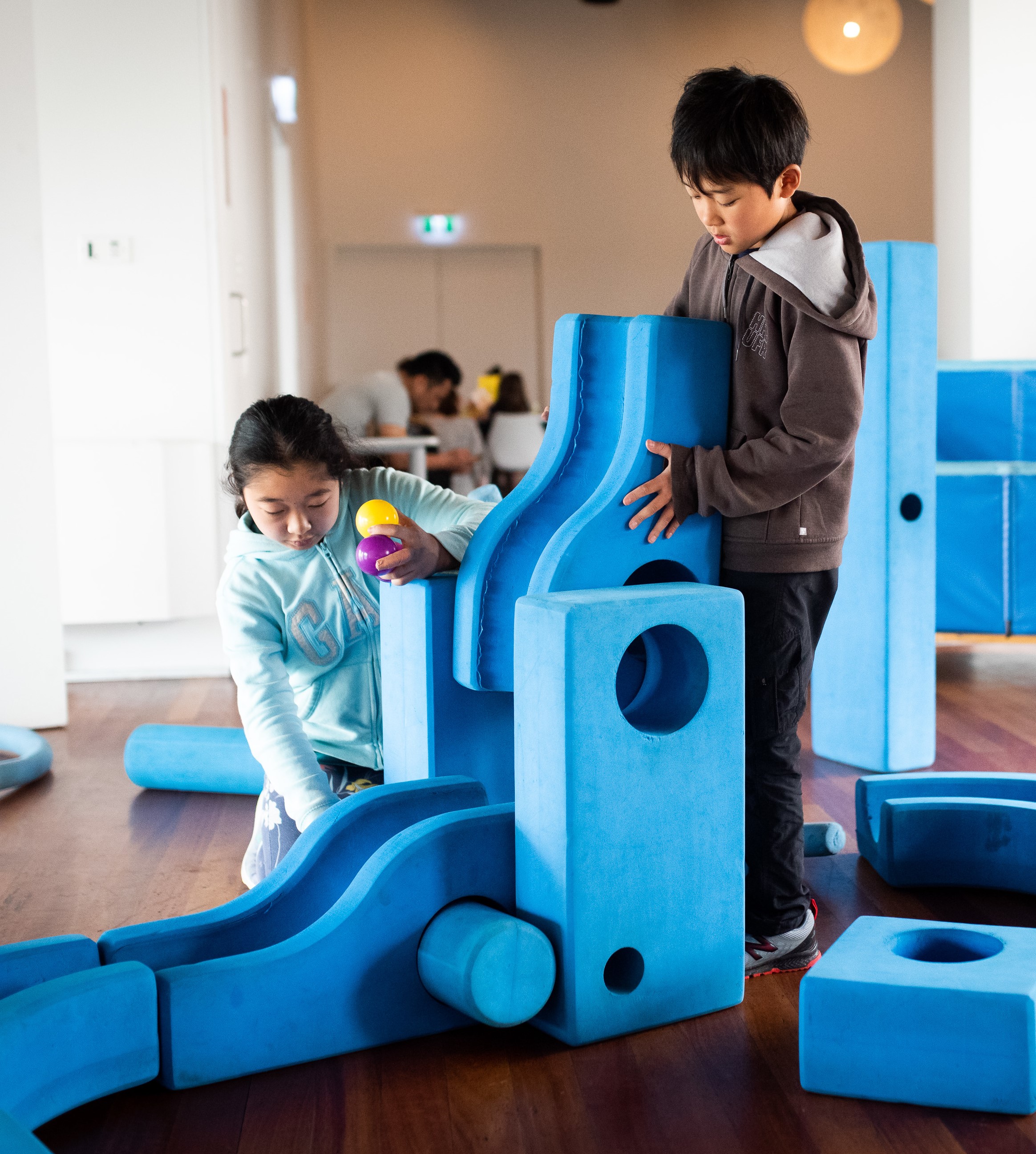 Imagination Playground's big blue blocks inspire design thinking, movement, collaboration, imagination and fun!
Whenever the opportunity presents itself we'll have the Imagination Playground out to be played with in the courtyard or in one of the function rooms, especially during school holidays.

To avoid disappointment you can contact us to see if the Imagination Playground will be out during your visit.